Science fiction, fantasy, & horror - web design, graphic design, interactive media development by greententacles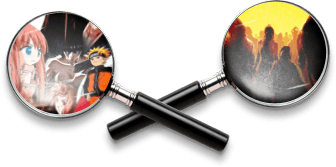 Cons This Week: Nov 24th-Dec 2nd 2014
Extended Forecast: Dec 2nd, 2014-Jan 1st 2015
Featured Convention:
Jan 23rd-25th 2015 • Henry B. Gonzalez Convention Center • San Antonio , TX 78205 • comics , roleplaying game , video game ,
The Penny Arcade Expo (PAX) is an annual gamer festival held in Washington state, USA. PAX was created by Jerry Holkins and Mike Krahulik, the authors of the Penny Arcade webcomic, because they wanted to attend a show that gave equal attention to console gamers, computer gamers, and tabletop gamers.
Recently Added
Dec 27th-28th 2014 • Philadelphia,PA 19104
May 8th-10th 2015 • Albany,NY 12205
Sep 24th-25th 2015 • Costa Mesa,CA 92626
Jan 23rd-25th 2015 • San Antonio,TX 78205
Dec 7th 2014 • Daytona Beach,FL 32114
Recent Entries
Convention Tips
Apply Jakob Nielsen's usability guidelines. See also: Web Pages That Suck and Steve Krug's Don't Make Me Think.
Be specific when telling people what's been updated on your web site. "Website updated" is useless info to most.
Do not "auto-play" audio on your site. Co-workers don't need to know my plans for SUNDAY! SUNDAY! SUNDAY!
Provide PDF files for documents that should be printed: registration forms, mailed documents, flyers, etc.
It isn't the Internet that's killing cons. BlizzCon (a con dedicated to a MMORPG) had 35,000 people attend in '08.
• more tips →
Get a 300x250 banner ad with a 250 mile range displayed until your event runs—only pay your admission price!
• more info →
Convention News
• more news →
A Comic About the Idiots Who Run an Anime Con—by Trae Dorn [Trae's Blog]